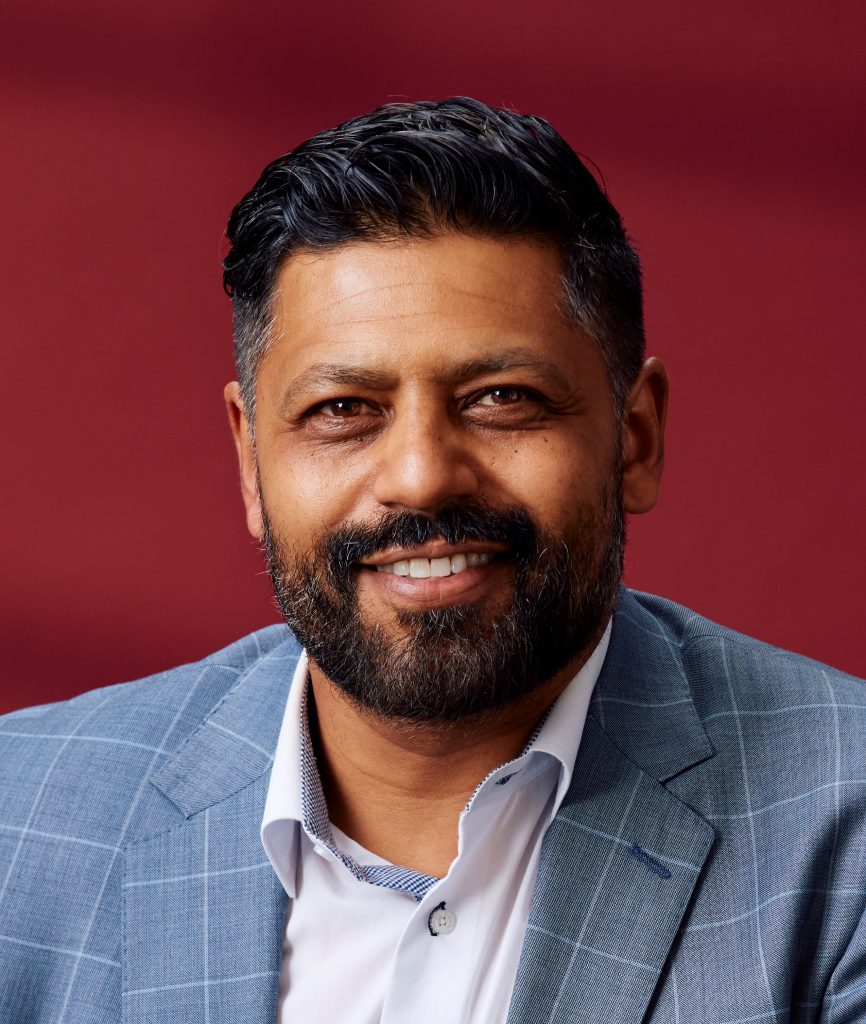 Qualification:
MB/BCH/BAO (NUIC 2002)
MD (U of A, Canada, 2002)
Dip CEM (Auckland) 2012
DiMM (Nepal, 2014)
ACEM (affiliate member, 2020)
FAWM (Utah, USA, 2012)
FRNZCUC 2012
Clinical Educator (Medical and Injury Clinic, Nelson 2022) Clinical Educator (Urgent Care Centre, Marlborough 2019 – 2022) Clinical Director (Urgent Care Centre, Marlborough – 2017 – 2020)
Associate Clinical Director (White Cross, Henderson – 2015 – 2016)
Urgent Care Medical Officer (White Cross – 2013-2015)
Emergency Senior Medical Officer Sub-specialty Scale (2010 to 2020)
Clinical Director (RAL Skifield clinic, Tongariro – 2008-2010)
RNZCUC examiner (2013 to present)
RNZCUC registrar supervisor (2014 to present)
Biographical information:
Dinesh qualified as a fellow of the Royal New Zealand College of Urgent Care (RNZCUC) in 2012 and has served on the executive committee since 2020. Dinesh is keenly active in urgent care practice and is strongly invested in developing urgent care as a speciality. He has served as a clinical director in urgent care three times, is a UC registrar supervisor, and is an RNZCUC UCPEX examiner. At present, he is extending his career in urgent care through focused work as the Clinical Educator for Nelson's Medical and Injury Centre, creating an urgent care learning curriculum for UC fellows and trainees, GPs, and nurses—a role he pioneered at Marlborough's Urgent Care Centre in Blenheim. He has contributed regularly to urgent care content for the RNZCUC in podcasts and blogs. As a current executive committee member, Dinesh sits on the Professional Standards Committee (PSC) and is part of the Health Reform Engagement Strategy (HRES) group. He is also heading the development of a leadership development programme for the RNZCUC. Further, Dinesh holds special interests and qualifications in emergency medicine and wilderness austere medicine. He has been an expedition doctor on numerous remote expeditions and has served as a volunteer Everest basecamp doctor for the Himalayan Rescue Association of Nepal. He lives happily in sunny Nelson with his wife and young son. He looks forward to continuing to promote the field of urgent care and looks forward to the possibility of sharing his experience and unique perspectives with the RNZCUC through continued service as an executive committee member.