The cost of running an advert for an urgent care vacancy is: $220 (GST excl).
(1) We will publish, on the website, for 6 weeks and 3 Newsletters:
In the "Urgent care vacancies" section on the home page; one line of text (typically the headline of up to 40 characters) and a logo.  This will be a clickable link to navigate to the advert page.  The image below shows how this may appear.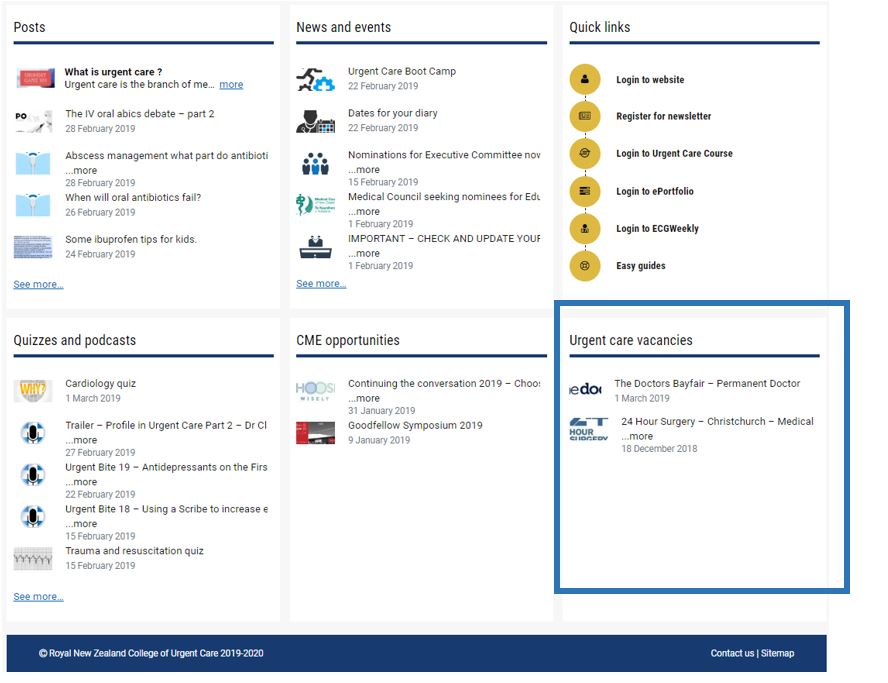 On a separate webpage, the full text and image/logo that you provide. Viewers navigate to this from the homepage link, newsletter, or URL (site address).  The image below shows how this may appear (or see this published advert).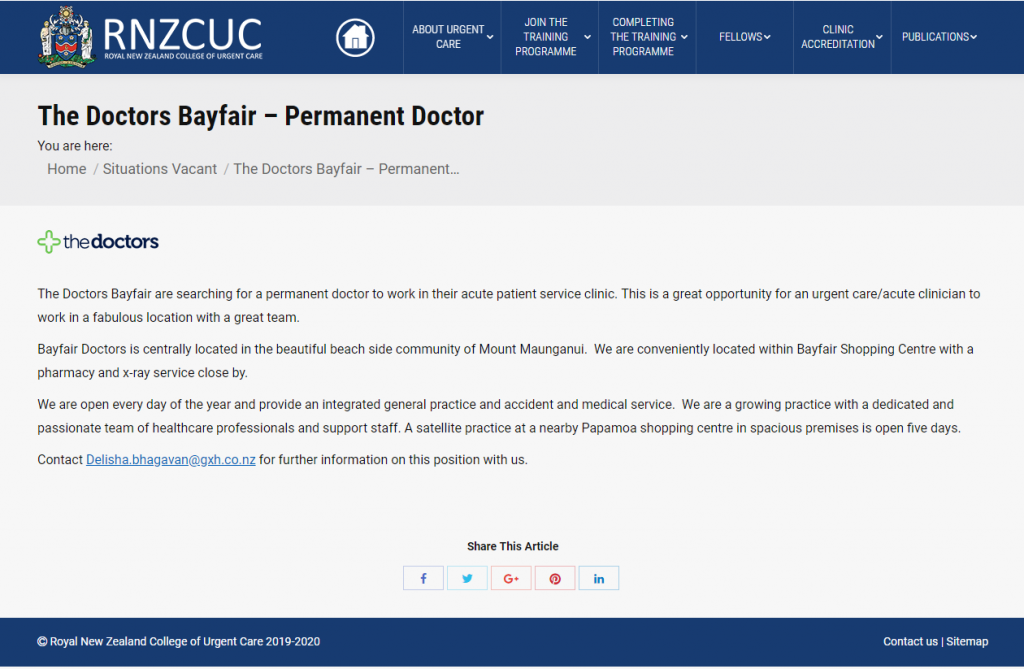 (2) We will publish, in "Situations vacant" section of the newsletter, a short-form version of your advert.  This will be the headline with up to four lines of text (up to 40 words), your logo, and a clickable link. The link will allow readers to navigate to the advert webpage.  The image below shows how the newsletter item may appear.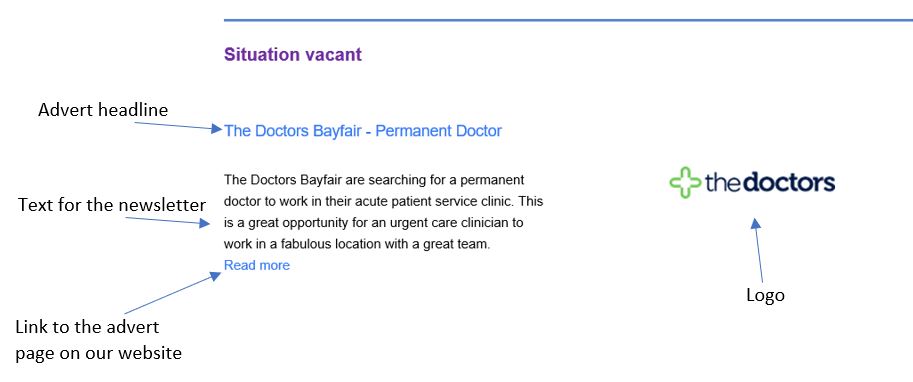 We run your advert in the newsletter for as long as it is published on the website.  The newsletter is sent automatically every second Friday to subscribers.
At the end of the 4 weeks, the advert is 'unpublished'.  We will republish it for a further 4 weeks if requested. To do this, email us in the final week or within 2 weeks of it being 'unpublished' and request for it to be republished. We will republish once at no charge, thereafter the cost is as above.
We will ask you to provide:
Advert headline (for the homepage, webpage, newsletter) of up to 40 characters (including spaces).
Logo (png format)
Text for the newsletter (maximum 40 words)
Text for the webpage, formatted to show how you would like it to appear on the webpage
An additional image for the webpage advert, if you wish to provide one
Links to additional information held by you (eg pdf on your shared drive, your website).
We reserve the right not to publish adverts without having to provide a reason.  Changes to published adverts may attract an additional administration fee.