The COVID-19 Safety Pledge (covidpledge.co.nz) initiative was launched to help and encourage businesses and organisations to protect their staff from COVID-19 as well as other airborne illness.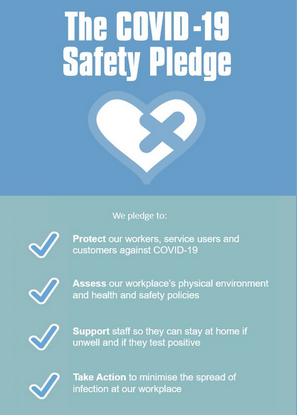 We believe individually and collectively we can all play a role in combatting this virus. The website and this article provide more information.
The COVID-19 Safety Pledge was set up by medical specialists active in the community in New Zealand taking inspiration from covidpledge.co.uk. The COVID-19 Safety Pledge is non-political, non-commercial and for the public good.