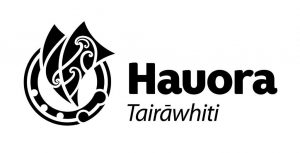 Permanent, full-time 1.0 FTE
ABOUT THE ROLE
The Emergency Department at Hauora Tairāwhiti operates 24 hours, 7 days a week and with over 20,000 presentations through its doors annually our staff are exposed to a wide range of clinical situations – from urgent-care type patients to multi-traumas, paediatrics and a spectrum of geriatric illnesses.
Hauora Tairāwhiti is looking for a suitably qualified, competent and experienced Emergency Medicine Specialist to join our ED Department. The team consists of 11 full-time physicians and 2 part-time physicians, which provides comprehensive SMO cover with additional RMO cover provided on top for the Department. Although this is a high paced and busy department, the team environment is supportive and work together to ensure that people of our region receive the best emergency care.
The is no on-call in the department – however all Senior Medical Officers are expected to work three to four night shifts (eight hours shifts) per month on the roster.
SKILLS & EXPERIENCE
Registered or eligible for vocational registration with the Medical Council of New Zealand (MCNZ) in Emergency Medicine
Fellowship of the ACEM is desirable
Ability to make informed decisions in a high risk and rural environment
Capable to work effectively as part of a multidisciplinary team
Demonstrated ability to assess acute clinical situations and act decisively
Have a current driver's license valid in New Zealand
ABOUT OUR ORGANISATION AND GEOGRAPHICAL AREA
Gisborne Hospital is the base hospital for the wide geographical area, Tairawhiti, extending up the East Cape of New Zealand, creating enormous scope and variety in the work available to an enthusiastic and skilled Emergency Medicine Specialist. Providing healthcare to a population of 47,000, Hauora Tairawhiti is well supported locally by comprehensive medical and surgical services including a new MRI scanner, CT scanner and 24 hours on-site laboratory service. We have strong ties with our tertiary referral centre in Waikato and with Starship Children's Hospital in Auckland.
Recognised as an ideal place to raise a family, Gisborne is a relaxed city offering access to outstanding leisure pursuits and a caring, safe community. The city has superb outdoor facilities, golden beaches, a warm climate and a vibrant local economy based on wineries, agriculture and tourism. Enjoy a healthy 'work life balance' within a supportive department.
HOW TO APPLY
Applications will not be accepted via email. All applicants must complete an online TDH application form by clicking the 'Apply Now' button.
Please ensure your uploaded CV and cover letter is in either Word or PDF format. For further information on this role, please email Richard (page) Hudson at Richard.Hudson@tdh.org.nz,
Head of Department – Emergency Medicine or Lynsey Bartlett, Lynsey.Bartlett@tdh.org.nz
Clinical Care Manager, Surgical Services and please indicate the vacancy number (TAI<JOB#>) and job title in the subject line.
Applications close on 20 December 2019.