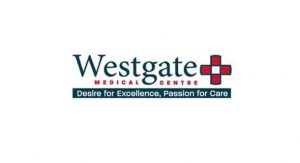 Are you a dynamic Urgent Care Fellow, seeking a new challenge?
Do you want to be part of an excellent culture with an innovative, high performing and experienced team?
Do you thrive in a fast paced and constantly evolving environment where no two days are the same?
If you answered yes to all three of these questions, then we would love to hear from you!
Westgate Medical Centre is looking for an Urgent Care Fellow to join our skilled and supportive team as the Clinical Director of Urgent Care.
Why Westgate?
Westgate Medical Centre is a large General & Urgent Care Clinic, situated in West Auckland providing health outcomes for our rapidly expanding and diverse community.
Westgate has been established for over 20 years with a recently refurbished clinic that hosts state of the art equipment. Our progressive practice holds a highly skilled and motivated team with a great culture of partnership and support.
This role provides a unique opportunity to work in a leadership role whilst having support from the Clinical Director of General Practice, the Westgate team and the wider Tamaki Health team. Ongoing training and professional development will help the right candidate to excel in this position.
Our vision is to provide quality, innovative and accessible healthcare to individuals and families. Our mission statement is Desire for Excellence, Passion for Care.
What we're looking for
We're looking for a dynamic doctor with a patient-focused approach who is empathetic, self-motivated and dedicated. You will be an enthusiastic team leader that communicates effectively and is committed to the team's success. You are analytical, measured and judicious and can supervise a programme of continuous improvement. In return you will be supported by a passionate, caring and skilled team with a focus on delivering high quality care to the community.
 You will need to have
Current registration with the Medical Council of New Zealand
Be a Fellow of the Royal New Zealand College of Urgent Care
Legal right to work in New Zealand
Current Medical Indemnity Insurance
Current ACLS certificate
Excellent English written and communication skills
If you meet the requirements and would like to join the Westgate Medical Centre team, we would love to hear from you.
What the role involves
We are looking for a full time Clinical Director who will drive quality improvement in our clinic. This is a succession role and is designed for the incoming Clinical Director to be trained by the existing Clinical Director over the next six months.
The role is mainly clinical, comprising of about 32 hours per week in clinical work and 8 hours per week in administration. You will work closely with the Senior Management Team and provide leadership in the field. Key responsibilities include:
Undertaking the preparation for the RNZCUC Urgent Care Accreditation Audits assisted by the Practice Manager
Assists in Cornerstone Accreditation Audit where there is overlap with Urgent Care Standard
Undertaking all the necessary internal audits as required by and ensuring ongoing compliance with the RNZCUC Urgent Care Standard
Recruitment, supervision and rostering of weekend urgent care locums
Induction and credentialing of new permanent medical staff and locum medical officers
Supervision of RNZCUC Urgent Care Registrars
Provides ongoing mentoring and training support to the clinical staff
Oversight of all non-urgent care General Practitioners for their Urgent Care role
Acts as Complaints Officer and Health & Safety Officer
Attends the Weekly Administration Meetings with General Manager & Team Leaders
Arranges monthly Urgent Care Peer Review Meetings
Supervision of all clinical aspects and training pertaining to the provision of Urgent Care Services
Reports to General Manager as well as Practice Manager for non-clinical matters
Develops protocols to ensure standardisation, supports training, continuous learning culture and implementation, quality improvement and auditing.
If you are a dynamic, motivated and dedicated Doctor who wants an exciting new challenge, apply now by visiting our Careers Portal